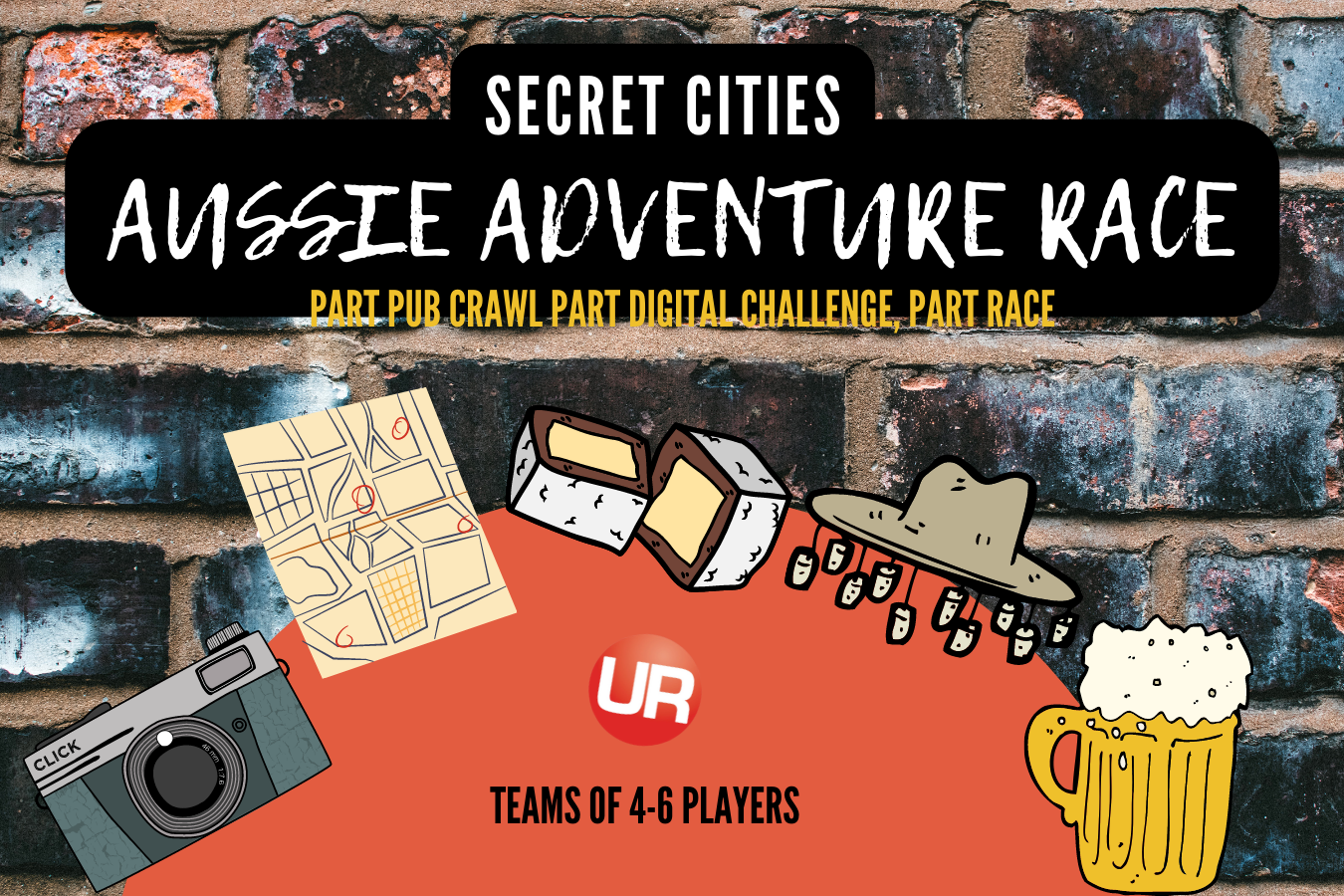 Secret Cities - Aussie Adventure Race
The biggest adverture race Newcastle has ever seen has arrived! Starting in Cooks Hill you and your team will make your way to the finish line by finding the clues. It'll be a bunch of fun and plenty of laughs will be had!
When: September 3rd 2022
Where: Start at Commonwealth Hotel
Time: 2pm – 5pm
What: In teams of 4 you will race around Cooks Hill and Honeysuckle to find clues to get to the finish line.
Theme: Australiana (think beach, bogan, tourists, farmlife dress up) There are prizes to be won for the best dressed.
Ticket price: $40
Get enough tickets for your team or just get one for yourself and be placed in a team. Tickets are limited so be quick!!