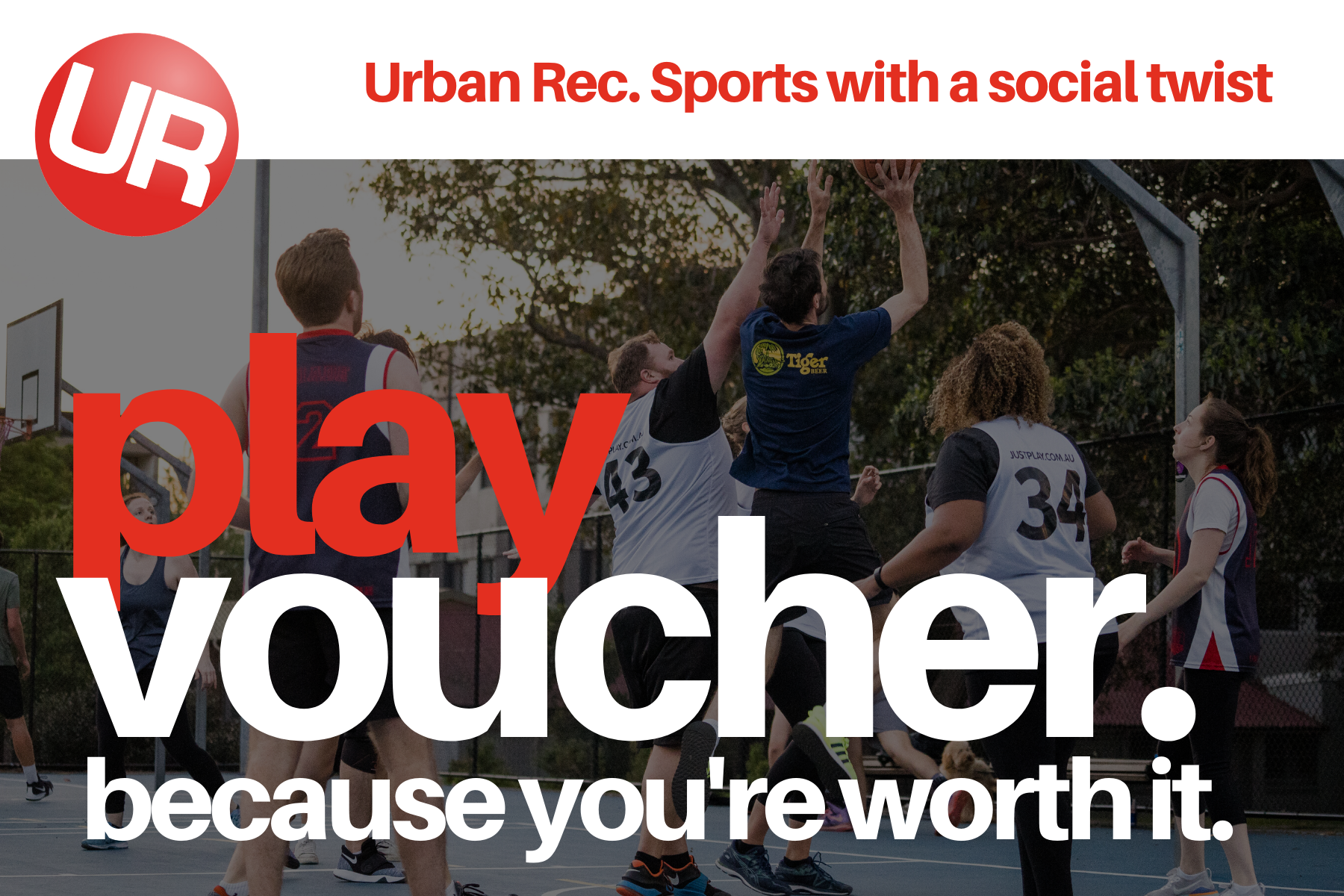 PLAY VOUCHER
Play Voucher. The gift that lasts a season – and creates memories and experiences for life. Urban Rec offers vouchers for individual registration. All you need to do is purchase the Play Voucher and hand it over to that special someonce! Once they are ready to redeem it, all they need to do is be in touch with Urban Rec HQ with their desired sport and the Play Voucher number, and we'll handle the rest!
Our Play Vouchers include an Urban Rec water bottle and an Urban Rec tee-shirt! How fun!
Can't wait to help you give the gift of sport to someone special!
Shirt Included
Learn More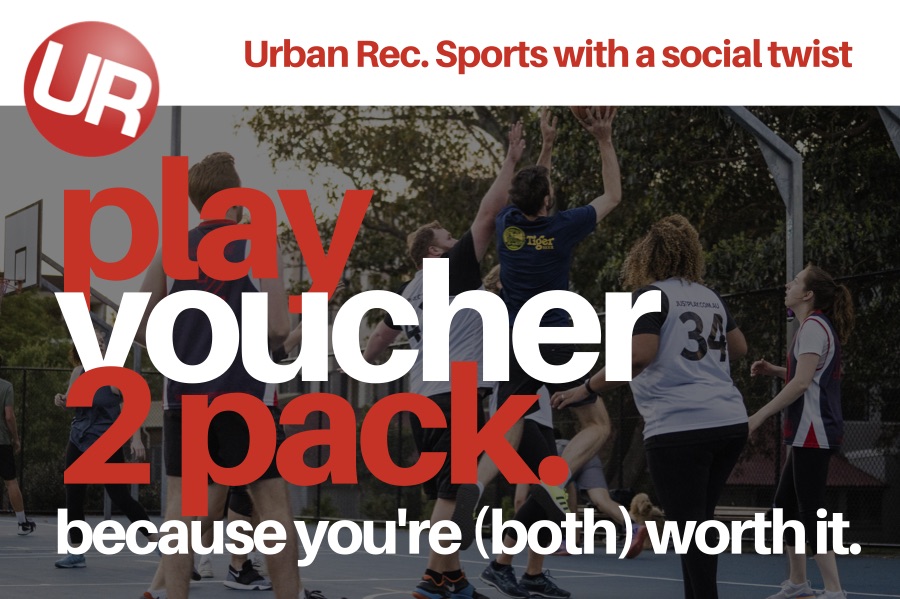 PLAY VOUCHER 2 PACK
One thing we know is we won't be cooped up forever. Our Play Voucher 2 Pack are a chance to give the promise of freedom, fitness and friends. Until then, grab your friend and get sporty until we launch! The Play Voucher 2 Pack includes rego for 2 people to join our leagues upon return, the swag you need to play, plus a sports fitness pack to keep you entertained at home in the interim.
What's in the Sports Fitness Pack?
This is crazy and is valued at $270in total! Buy yours for $209!
2 individual registrations to play in any Urban Rec league
2 team tees
2 water bottles
2 sunnies
1 Batch Brewing frisbee
1 sports bouncy ball
Urban Rec Bingo Challenge
Shirt Included
Learn More