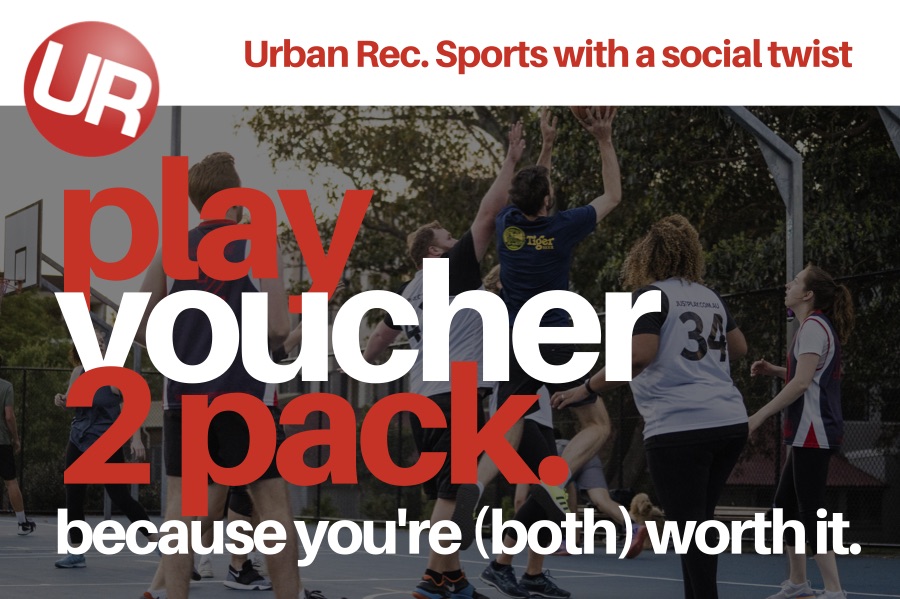 PLAY VOUCHER 2 PACK
One thing we know is we won't be cooped up forever. Our Play Voucher 2 Pack are a chance to give the promise of freedom, fitness and friends. Until then, grab your friend and get sporty until we launch! The Play Voucher 2 Pack includes rego for 2 people to join our leagues upon return, the swag you need to play, plus a sports fitness pack to keep you entertained at home in the interim.
What's in the Sports Fitness Pack?
This is crazy and is valued at $280 in total! Buy yours for $229!
2 individual registrations to play in any Urban Rec league
2 team tees
2 water bottles
2 sunnies
1 Batch Brewing frisbee
1 sports bouncy ball
Urban Rec Bingo Challenge
Shirt Included